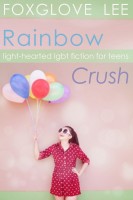 Rainbow Crush: Light-Hearted LGBT Fiction for Teens
by

Foxglove Lee
Five fun fictions from an author whose books have been called SPECTACULAR by Rainbow Reviews and UNFORGETTABLE by USA Today! In Rainbow Crush, revisit five favourite short stories featuring gay and lesbian characters: I Hate Love, Happy Birthday Klutzface, I Know What Gay Is, Dress Like A Dude, and The Secret to a Perfect Latke.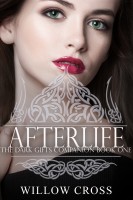 Afterlife
by

Willow Cross
(4.86 from 7 reviews)
William had big plans. He would become a valiant soldier, fall in love, have a family, and die. In fact, he was certain it would happen in that exact order. But fate is a fickle taskmaster and things almost never go as planned. And sometimes, just sometimes, your true destiny will greet you in the afterlife.
Related Categories