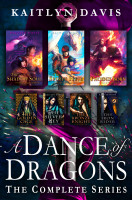 A Dance of Dragons: The Complete Series
by

Kaitlyn Davis
An ancient evil awakens. Three unlikely heroes rise. An age of myth is reborn. Save $1 when you buy the complete A Dance of Dragons series bundle! This fantasy adventure from bestselling author Kaitlyn Davis is perfect for fans of Sarah J. Maas, Kristin Cashore, and Tamora Pierce! The bundle includes all three full-length novels, as well as all four novellas. "Mind. BLOWN." – Spiced Latte Reads.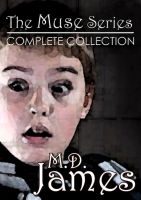 The Muse Saga: Complete Collection (The Muse Series - ALL 6 Books)
by

M.D. James
Contains all 6 books from the Muse Series, in one great collection. Enjoy the best selling, and first book in the mesmerizing Muse Series, along with the other 5 volumes as well. If you love V.C. Andrews style books that mix Gothic Horror with the Family Saga genre, then you will love this book. It's packed with lies and betrayals and twists.
Related Categories