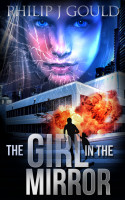 The Girl in the Mirror
by

Philip J Gould
The first in an action adventure trilogy, featuring fast paced set-pieces, mild peril and the heroic antics of sixteen-year-old Sophie Jennings, born with exceptional and unique abilities, and a strange side-effect - invisibility! The Girl in the Mirror is a gripping action adventure that twists and turns, and twists some more. Like Sophie Jennings, you won't see the end coming...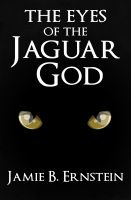 The Eyes of the Jaguar God
by

Jamie.B Ernstein
(5.00 from 3 reviews)
If you loved Harry Potter and Percy Jackson, then this is the book for you. A thought provoking roller coaster ride, as two teenage boys face the challenge of turning into young adults, while being sucked into a world of mythical creatures and long forgotten gods.
Related Categories