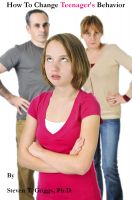 How To Change Teenager's Behavior
I've been a practicing child psychologist for over twenty-seven years. I run into eight conditions or "issues" almost every day (addictions, anxiety, ADHD/learning disabilities, assertiveness, children's behaviors, mood disorders, relationships and self-esteem). Teenager's behavior is a subset of children's behavior, and has it's own unique conditions. How to solve these is what I address...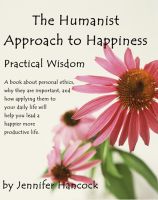 The Humanist Approach to Happiness: Practical Wisdom
The Humanist Approach to Happiness is a book that basically says – here are personal ethics, here is why they are important, and here is how you can apply them to your daily life and why doing so will help you live a happier more productive life. It isn't a philosophy book so much as a book about the pragmatic reasons for being an ethical, compassionate and responsible person.