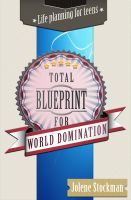 Total Blueprint for World Domination
by

Jolene Stockman
(5.00 from 1 review)
Dream. Design. Dominate! Target big dreams and build a plan to achieve them. Total Blueprint for World Domination is a motivational non-fiction book for young adults that inspires action. Achieve world domination step-by-step, and start now. Because there is no real world, just the one you create!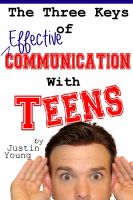 The Three Keys of Effective Communication with Teens
by

Justin Young
(4.50 from 2 reviews)
Parents & educators: Ever wonder why you can't seem to get through to teenagers? In this mini-ebook, motivational youth speaker & Teen Life coach, Justin Young, reveals the Three Keys of Effective Communication that will help you build relationships of trust to empower you to help teens. There's no magic pill; but there is a magic process, and it starts with Communication!
Related Categories