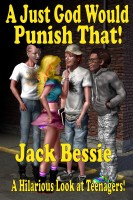 A Just God Would Punish That! A Hilarious look at Teenagers
by

Jack Bessie
Jack Bessie and his wife raised five bio kids, and then adopted six more. This book is a collection of two page humorous essays on every possible aspect of herding teens. Grouped by subject; school, sex and dating, self esteem issues, chores, and more. The titles of each piece are things the teens actually said, snide, stupid or absurd. A funny, and deeply personal look at life with teens.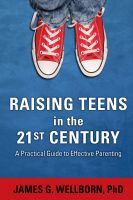 Raising Teens in the 21st Century
by

James G Wellborn PhD
A one-stop resource with effective parenting strategies for raising happy, health, productive teens in the new millennium. Topics include everything from cell phones to spirituality, chores to curfews, grades to dating, videogames to family vacations, summer jobs to substance abuse, punishing to praising, arguing to negotiating, communicating to motivating.
Related Categories