Sub-categories:
Self-publishing | Screenwriting | Playwriting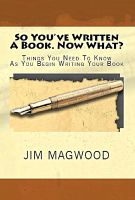 So You've Written A Book. Now What?
by

Jim Magwood
Things You Need to Know As You Begin Writing Your Book. The book was written to help others on the journey of writing to learn and get ahead of some of the pitfalls that are on the horizon. After we've done the writing, then what? And, how do I get there in the first place? What am I facing as I begin this process? Filled with hundreds of hints and suggestions to make your writing life easier.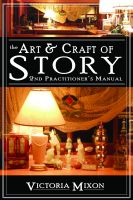 The Art & Craft of Story: 2nd Practitioner's Manual
by

Victoria Mixon
This sequel to Mixon's popular The Art & Craft of Fiction explores in detail the complex crafts of character development and plot structure, illuminating exactly how the greats have done this work to such powerful effect and teaching how to apply their lessons to your own fiction. Mixon's voice is warm and entertaining, your personal welcome into the greater fellowship of all writers.