Sub-categories:
Self-publishing |
Playwriting |
Screenwriting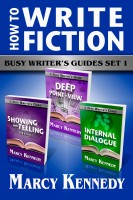 How to Write Fiction: Busy Writer's Guides Set 1
by

Marcy Kennedy
Three popular writing craft books are now available together. When you master showing and telling, deep point of view, and internal dialogue, you'll create vivid fiction that engages your reader emotionally. The books in this set put writing craft techniques into plain language alongside examples, so you can see how it all looks in practice, and combines it with practical exercises.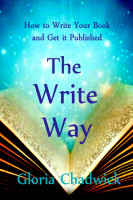 How to Write Your Book and Get it Published The Write Way
by

Gloria Chadwick
Have you always wanted to write a book? Are you in the process of writing your book? Have you written a book and are wondering how to get it published? If you're looking for a "how-to" that will guide you every step of the way through writing your book, putting together a book proposal, finding a publisher or an agent, or self-publishing, The Write Way guides you on a publishing path.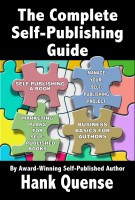 Complete Self-publishing Guides
by

Hank Quense
Self-publishing is a complicated process and much of the information found on the web is inaccurate or incorrect. This set of books de-mystifies the process. Besides describing a process to publish your book, you'll learn how to market it and how to deal with the business side of being an author.