Sub-categories:
Self-publishing |
Playwriting |
Screenwriting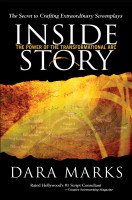 Inside Story: The Power of the Transformational Arc
by

Dara Marks
What's the secret to writing a great story? Whether a beginner or an A-list Academy Award winner, all writers struggle to get to the great story within. Inside Story provides an innovative process that helps writers maintain the artistic integrity of their vision to create narratives with more depth, dimension and substance. A must-have book for any serious screenwriter, playwright, or novelist.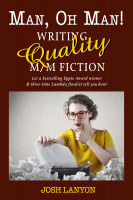 Man Oh Man! Writing Quality M/M Fiction
by

Josh Lanyon
(5.00 from 1 review)
So, why this book? Why not one of the other "How to Write..." titles? Because everything in Man, Oh Man is geared to the M/M market and the M/M writer, to you and the genre that you love, whether you're an aspiring writer or you're already published. Lambda Award finalist Josh Lanyon takes you step-by-step through the writing process.