Sub-categories:
Self-publishing |
Playwriting |
Screenwriting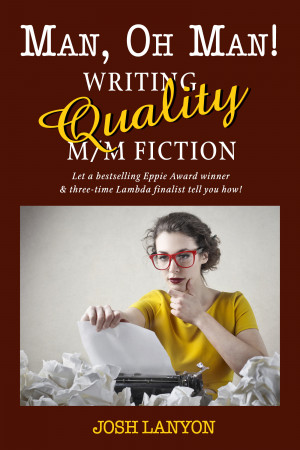 Man Oh Man! Writing Quality M/M Fiction
by

Josh Lanyon
(5.00 from 1 review)
So, why this book? Why not one of the other "How to Write..." titles? Because everything in Man, Oh Man is geared to the M/M market and the M/M writer, to you and the genre that you love, whether you're an aspiring writer or you're already published. Lambda Award finalist Josh Lanyon takes you step-by-step through the writing process.