Sub-categories:
Self-publishing | Playwriting | Screenwriting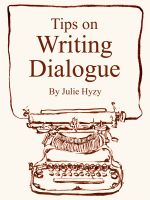 Tips on WRITING DIALOGUE
by

Julie Hyzy
This short, ten-page, article derived from bestselling author Julie Hyzy's popular presentation on writing dialogue, is available now. New and seasoned authors have paid up to $50 to hear Julie's tips on how to make your character's conversations zing. If you're interested in crafting dialogue that is both realistic and snappy, don't pass this up. Better cover coming soon!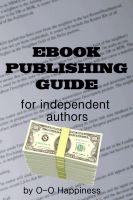 Ebook Publishing Guide for Independent Authors
by

O-O Happiness
This year I have written nearly one million words and published over one hundred ebooks. To help you through the publishing process I have put together this quick guide. From "formatting" to "where is my money", I look at many of the common questions new independent authors have as they venture forth in the new world of ebook publishing. The guide is a useful tool on your ebook journey.