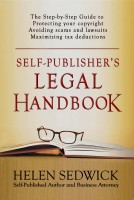 Self-Publisher's Legal Handbook
by

Helen Sedwick
Self-Publisher's Legal Handbook is the first step-by-step guide to the legal issues of self-publishing. Attorney and self-published author Helen Sedwick uses 30 years of legal experience to show writers how to stay out of court and at their desks.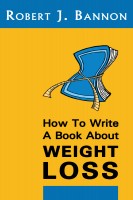 How to Write a Book About Weight Loss
by

Robert J Bannon
You have a story, advice or ideas to share about weight loss and there is a world waiting to hear it. 11 million searches per month for the words "weight loss" prove that there is an eager audience looking for your book. If you are unsure of how to write it, with the help of a writing pro, now you can do it easier and faster than you ever thought possible. Learn how to create your own bestseller.
Related Categories