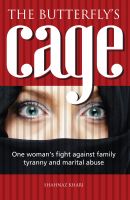 The Butterfly's Cage
(5.00 from 1 review)
'The Butterfly's Cage', is the heart wrenching, inspiring true story of a young Pakistani woman's flight to freedom. Suffering abuse, tyranny and disownment as a result of refusing to submit to the abuse received by not one but two violent husbands, Shahnaz opens the doors to a hidden world, illustrating how cultural values can allow human rights violations to prosper.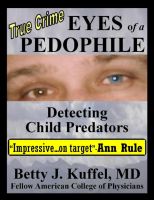 Eyes of a Pedophile Detecting Child Predators
(5.00 from 1 review)
Peer inside the mind of violent child molester Nathanael Bar-Jonah. Personal coded writings, life-long behaviors and victim testimony reveal how he operated and the difficulties law enforcement experienced stopping him. This book follows his evolution from religious beginnings to hunting children. Extensively researched details explain what is known about child predators and how to recognize them.