Sub-categories:
General | Serial killers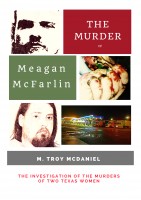 The Murder of Meagan McFarlin
by

M. Troy McDaniel
(5.00 from 3 reviews)
When the detective from Louisiana called Denise McFarlin, she knew it wasn't good. She had not heard from her daughter Meagan in a month. The body of a white female had been found beside Highway 80 in Greenwood, Louisiana. She had been beaten and stabbed to death. The woman matched Meagan's description, and worse, she was wearing Meagan's high school class ring, but just one day later...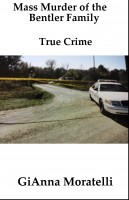 Mass Murder of the Bentler Family, True Crime
by

GiAnna Moratelli
What would drive a twenty-two-year old, from an upper-middle class family, to take the lives of his parents and three teenage sisters? It's a good question. A question that Iowa's agents with the Dept. of Criminal Investigation want an answer to, but unfortunately the only answer Shawn Bentler is willing to give is that he wasn't there, he didn't do it. But his sister's call to 911 says otherwise.