Sub-categories:
General | Serial killers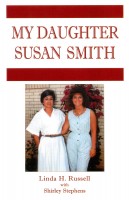 My Daughter Susan Smith
by

Shirley Stephens

&

Linda Russell
Susan Smith was never a violent person, never abused her children. She never committed an act of any kind that those close to her could point to later as an omen of the killing of her children. She loved them dearly. Susan's confession left her family to deal with why it happened. This book is Linda Russell's answer. She is Susan's mother.