Sub-categories:
General | Serial killers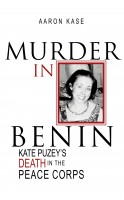 Murder in Benin: Kate Puzey's Death in the Peace Corps
by

Aaron Kase
Kate Puzey was a popular, outgoing 24-year-old who loved being a Peace Corps volunteer in West Africa. She taught English at a village school in Benin and fought tirelessly for girls' empowerment and opportunity. But when she discovered a dark secret in her village, she knew she needed to take a stand-- a decision that would ultimately cost her life.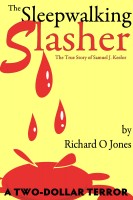 The Sleepwalking Slasher: The True Crime of Samuel J. Keelor
by

Richard O Jones
Early one winter morning in 1903, Ohio laborer Sam Keelor awoke with a bloody cooper's hammer in his hand and his pretty young wife Bertha dead in their marriage bed next to him. He panicked and decided to get rid of the body, but cutting his pretty wife up into portable pieces proved to be more work than he bargained for, so he opted to cut his own throat instead. He made a mess of that, too.