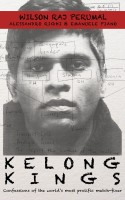 Kelong Kings: Confessions of the world's most prolific match-fixer
by

Wilson Raj Perumal
Wilson Raj Perumal has been labeled the world's most prolific match-fixer in football's recent history. Born a village boy in rural Singapore in the mid-60's, Wilson climbed the heights of international match-fixing across five continents, becoming FIFA's most wanted man. Kelong Kings is the ultimate tale about gambling, soccer and fixing, told in the words of the man who made it all happen.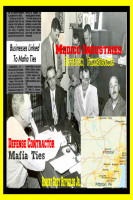 Medico Industries Pittston, Pennsylvania Defense Contractor Mafia Ties
by

Robert Grey Reynolds, Jr
William Medico became friends with Mafioso Russell Bufalino during their youth in Pittston, Pennsylvania. By 1938 Bufalino moved to Buffalo and became an organized crime figure there. Phil Medico and James Osticco, both Medico Industries officers, were prominent figures in the Bufalino syndicate. The McClellan Committee investigating organized crime called Bufalino a thoroughly ruthless figure.
Related Categories