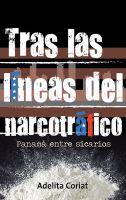 Tras las líneas del narcotráfico, Panamá entre sicarios
by

Adelita Coriat
describe la insistente lucha de una periodista por llegar a la médula del homicidio del ex jefe antidrogas de Panamá que murió en circunstancias extrañas. La búsqueda por la verdad en este venenoso caso alcanzó hasta las esferas del FBI donde acudió personalmente para tratar de aclarar la autenticidad de los documentos forenses y descubriendo agendas ocultas que trastocan la lucha antidrogas.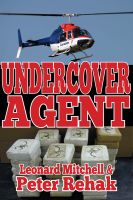 Undercover Agent; How One Honest Man Took on the Drug Mob...And Then the Mounties
by

Peter Rehak
It was North America's biggest drug bust, worth $238 million. The man behind it was a small-town businessman who fooled the Miami drug barons who were setting up a pipeline into Canada. Leonard Mitchell worked undercover for the RCMP for 19 months because "it was the right thing to do." He was successful but it earned him a lifetime run from the mob and he also had to take on the Mounties.
Related Categories