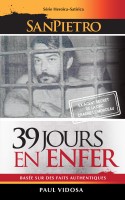 39 Jours En Enfer
by

SanPietro (Paul Vidosa)
Après plus de 35 ans de silence, la publication électronique permet à l'agent secret, matricule SP 004 (SanPietro), de raconter ses mésaventures pendant une opération avortée de la GRC visant à infiltrer et descendre un des plus grand Cartels de drogues. Abandonné par son partenaire et son officier de liaison, il est emprisonné et torturé à Barranquilla, Colombie, où il languira pendant 39 jours.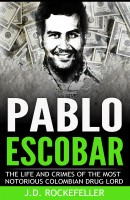 The Life and Crimes of Pablo Escobar
by

J.D. Rockefeller
As leader of one of the world's most notorious and powerful drug organizations, Pablo Escobar made billions of dollars in the drug trade and murdered thousands of people. He had his own fleet of airplanes, multiple mansions, and even a private zoo, not to mention his own army of criminals. How did Escobar become one of the most powerful Colombian drug lords? Let's find out in this book!
Related Categories