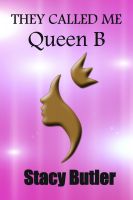 They Called Me Queen B
by

Stacy Butler
Stacy Butlter learned the hard way that you can't give up if you want to survive. Her only option was to move forward. That is the ultimate message of THEY CALLED ME QUEEN B. The only way out is through, and broken dreams are no excuse for giving up. Sometimes humorous, sometimes brash, always inspirational, Stacy Butler is a courageous voice for survival.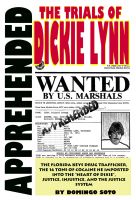 Apprehended: The Trials of Dickie Lynn
by

Domingo Soto
Written by one of the trial attorneys, Apprehended is partly a commentary on the federal system and a critique of one of its failings told in crime pulp fashion. It features some prominent issues and personalities such as the United States Attorney (now Senator) Jeff Sessions, Miami lawyers Roy Black and Steve Bronis, the Bay of Pigs, agency jealousies and machinations and governmental corruption.