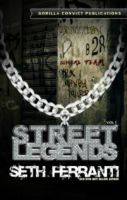 Street Legends Vol. 1
by

Seth Ferranti
In Street Legends Vol. 1, Seth brings forth powerful biographies of six of the most notorious gangster of the crack era who influenced hip-hop and street culture. This book profiles six of the biggest street legends from the crack era- Kenneth "Supreme" McGriff, Wayne Perry, Anthony Jones, Aaron Jones, Peter "Pistol Pete" Rollack and George "Boy George" Rivera.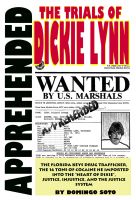 Apprehended: The Trials of Dickie Lynn
by

Domingo Soto
Written by one of the trial attorneys, Apprehended is partly a commentary on the federal system and a critique of one of its failings told in crime pulp fashion. It features some prominent issues and personalities such as the United States Attorney (now Senator) Jeff Sessions, Miami lawyers Roy Black and Steve Bronis, the Bay of Pigs, agency jealousies and machinations and governmental corruption.
Related Categories