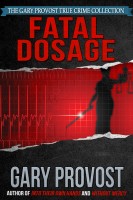 Fatal Dosage
by

Gary Provost
FATAL DOSAGE Becoming a nurse was the realization of Anne Capute's lifelong dream. Now she had everything she wanted—until the nightmare began at Morton General Hospital. THE CRIME Licensed practical nurse Anne Capute administered a fatal dose of morphine to a dying patient, Norma Leanues. Anne claimed she was following common practice at Morton General, with a verbal approval by Dr. Hillier.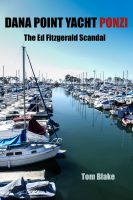 Dana Point Yacht Ponzi. The Ed Fitzgerald Scandal
by

Tom Blake
Book updated July 30, 2015. The saga of Ed Fitzgerald ended on Monday, July 27, 2015, at the Superior Court House in Santa Ana, California, six years and 10 days after Fitzgerald disappeared in what appeared as a Dana Point, California Yacht Ponzi scheme. Fitzgerald was arrested on May 10, 2013, in Delray Beach, Florida. A plea deal offered by Judge R. Fitzgerald (not related to Ed), was accepted.