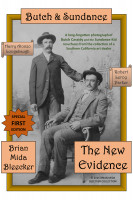 Butch & Sundance ~ The New Evidence
by

Brian Mida Bleecker
(5.00 from 1 review)
Can you spot the young outlaws in this book cover? Research by author Brian Mida Bleecker traces a totally unknown photograph of Butch Cassidy and the Sundance Kid to Southwest Colorado in June of 1889, days before the historic robbery of the San Miguel Valley Bank. This special first edition includes the complete authentication paper by Dr Sabrina Caldwell of The Australian National University.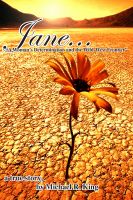 Jane, A Woman's Determination and the Wild West Frontier
by

Michael R. King
(4.00 from 1 review)
Jane McKechnie Walton was murdered during Utah's pioneer day celebration in 1891. One hundred and eighteen years later, her case - solved. Emigrated from Scotland in 1850, she braved an ocean crossing, walked the American plains as a pioneer and conquered, "Hole in the Rock," where wagons and cattle were lowered 2,000 feet below. Fought Indians and drunken outlaws and settled the west.