Special Deals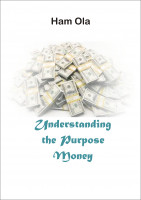 Understanding the Purpose of Money
by

Ham Ola
Price:
$14.99

$7.50 USD.
(
50% off
until
April 2
!)
Words: 1,280.
Language: English.
Published: September 29, 2018
. Categories:
Essay
» Literature
,
Essay
» Business
In this book you will discover that Money truly is designed to fulfill purpose. Money literary flows in the direction of its purpose. If you are conscious of the purpose of money and position yourself to fulfill it, you will attract money.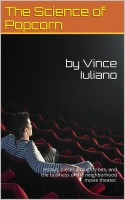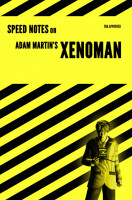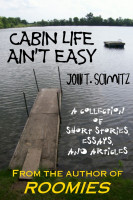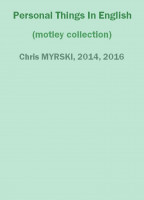 Personal Things In English (motley collection)
by

Chris Myrski
This folder contains some things related personally with the author Chris Myrski, yet this is not autobiography and the materials are made interesting for the readers. At present there are 4 things, namely: Myrski Against Myrski, Conditions For Printing Of Myrski; Creative Testament Of Myrski, Open Letter To Microsoft. There are similar folders in Russian and Bulgarian, but they differ.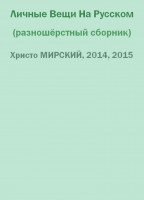 Личные Вещи На Русском (разношёрстный сборник)
by

Chris Myrski
In Russian. Эта папка содержит несколько вещей связанных лично с автором Христо Мирский, однако это не автобиография и материалы сделаны интересными для читателей. На данный момент их 4 штуки, а именно: Мирский против Мирского, Ах, госпожи, господа!, Условия для печатания Мирского, и Творческое завещание Мирского. Имеются схожие папки на английском и болгарском, но они отличаются.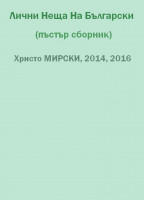 Лични Неща На Български (пъстър сборник)
by

Chris Myrski
In Bulgarian. Този папка съдържа няколко неща свързани лично с автора Христо Мирски, обаче това не е автобиография и материалите са направени интересни за читателите. В момента има 4 неща, а именно: Мирски срещу Мирски, Обява, Условия за печатане на Мирски, и Творческо завещание на Мирски. Има сродни папки на английски и руски, но те се различават.
Related Categories