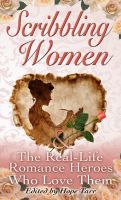 Scribbling Women & The Real-Life Romance Heroes Who Love Them
by

Hope Tarr
Invoking the style and spirit of the bestselling Chocolate for a Woman's Soul series, Scribbling Women and the Real-Life Romance Heroes Who Love Them comprises essays from 28 popular romance authors on how they met, wed, and love (over time) their real-life spouses and significant others. Contributors include Deanna Raybourn, Lisa Renée Jones, Julie Kenner, Jacquie D'Alessandro and May McGoldrick.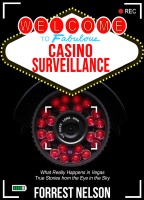 Welcome to Fabulous Casino Surveillance
by

Forrest Nelson
Former Surveillance Director, the only Surveillance professional willing to go behind the mirrors and cameras, exposes the clandestine world of Casino Surveillance. He shares true stories from 30 years in the casino industry, some humorous, some maddening, and some heartbreaking, but all entertaining. Anyone interested in a fun, easy read by an industry insider will love this book!
Related Categories