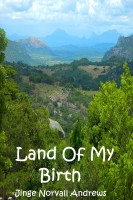 Land Of My Birth
by

Jinge Norvall-Andrews
For all Zimbabweans/Rhodesians living away from home - this is for you. Land Of My Birth I have longed for your verdant valleys - drenched in emerald light; I have dreamt of your sun-kissed mountains And solemn granite domes; I have wept for the wilds I once called home, and ached for the day I might return; I have longed for you, land of my birth - I still long for you - my home.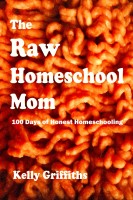 The Raw Homeschool Mom
by

Kelly Griffiths
(5.00 from 1 review)
Ever wonder what homeschooling is really like, day in and day out, for a not-so-superhero mom like the rest of us? Raw Homeschool Mom, Kelly Griffiths' straight-forward and hilarious confessions are a breath of fresh transparency in this often misunderstood, eccentric lifestyle. Join her for 100 days of raw, honest homeschooling and be inspired, enlightened, and entertained.