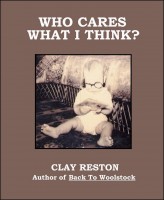 Who Cares What I Think?
by

Clay Reston
Price:
$1.99 USD.
Words: 18,510. Language: English. Published: May 20, 2015. Categories:
Essay
»
Author profile
Music, art, eggnog and faith. "V-walkers", death and the ceaseless need to mow. It's a cornucopia of opinions, revelations and speculations, as the author of "Back To Woolstock" and "From This Seed" opens his mind to the public.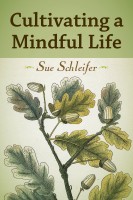 Cultivating a Mindful Life
by

Sue Schleifer
How does one live a mindful life? In "Cultivating A Mindful Life," 35 stories provide the seeds, water and light. Each chapter ends with questions for reflection so that you may dig deeper into the topic and develop your own practices for living mindfully. You will be inspired to live more fully in the present moment, awake and alive.