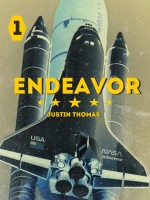 Endeavor 1
by

Justin Thomas
The debut issue of Endeavor, essays from Justin Thomas published weekly, explores moments where life asks someone to pay attention.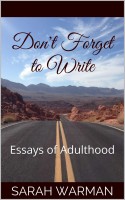 Don't Forget to Write
by

Sarah Warman
(5.00 from 2 reviews)
What happens when life doesn't go as planned? What happens when you have more questions than answers? What happens when you realize you'll never have everything figured out? 'Don't Forget to Write' examines these adventures into adulthood including high school graduation, college memories, losing a job, love, and loss. Sarah shares her collection of essays written from personal experience.
Related Categories