Sub-categories:
Christmas | Humorous | Family | Adventure | Halloween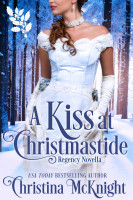 A Kiss At Christmastide: Regency Novella
by

Christina McKnight
As Lady Pippa scrutinizes another arrogant, demanding lord, she is bombarded with memories of betrayals in her past. Can she forget those difficult life lessons to claim a Christmastide kiss from a perfect stranger? A Standalone Regency Romance Novella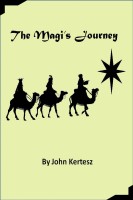 The Magi's Journey
by

John Kertesz
Price:
$0.99 USD.
Words: 93,360. Language: English. Published: November 10, 2015. Categories:
Fiction
»
Holiday
»
Christmas
The Magi's Journey is an exciting novel for Latter-day Saint readers about three Book of Mormon prophets making an epic, two year journey across treacherous oceans and forbidding deserts to worship The Christ child. They are the Magi, or Wise Men from the east, who are led to the Savior by the holy star referenced in the second chapter of Matthew.