Sub-categories:
Christmas | Humorous | Family | Adventure | Halloween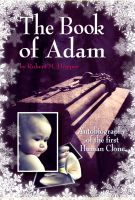 The Book of Adam: Autobiography of the First Human Clone
(5.00 from 3 reviews)
Adam's memoir draws us into a world where it's soon common to have your genetic twin born after your death: the bigotry he faces in youth, haunting dreams of the man from whom he was cloned, and his inner search for his soul. A search shadowed by his fear of death and a multigenerational family drama in which, like the House Atreus, the players seem fated to struggle with the sins of the father.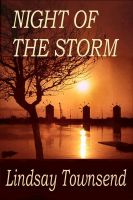 Night of the Storm
(5.00 from 1 review)
When Melissa, a wildlife photographer, goes to the unspoilt Greek island of Asteri to investigate the death of her lover Andrew, she discovers a deadly wildlife smuggling conspiracy. Suddenly on the beautiful island romance mingles with fear.