Special Deals
Sub-categories:
Christmas |
Humorous |
Family |
Adventure |
Halloween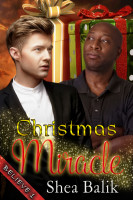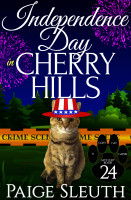 Independence Day in Cherry Hills
by

Paige Sleuth
Fourth of July weekend turns deadly in Cherry Hills, Washington when Kat Harper and her police detective boyfriend hear a gunshot in the midst of the neighborhood fireworks. A killer with a grudge has taken advantage of the small-town festivities to shoot a local divorce lawyer in cold blood.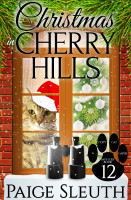 Christmas in Cherry Hills
by

Paige Sleuth
Kat Harper's holiday reunion with her mother turns out to be nothing like she expected. Maybelle Harper has no qualms about flirting with Kat's boyfriend, and she's more interested in seeing old friends than her daughter. Worse yet, she hates cats. But Kat might have to put her disappointment aside when bigger problems arise—unwelcome gifts have been showing up, and doesn't know who they're from.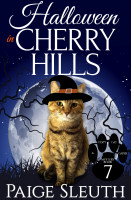 Halloween in Cherry Hills
by

Paige Sleuth
Halloween has arrived in Cherry Hills, Washington—the worst time of the year for a black cat to go missing. But did Midnight sneak out, or was he kidnapped? It's up to Kat Harper to find out what really happened . . . before Midnight falls victim to the wrong person.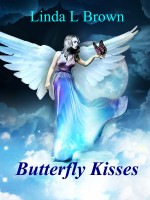 Butterfly Kisses
by

Linda L Brown
Price:
$2.99

$2.39 USD.
(
20% off
until
Feb. 16
!)
Words: 49,350.
Language: English.
Published: May 20, 2014
. Categories:
Fiction
» Holiday
» Christmas
For Cassandra it's her favorite time of year. Christmas is upon her and her greatest joy is spending it with her husband, son and daughter. But this will turn out to be no ordinary Christmas. With a snow storm brewing Cassandra sees faces, hears voices and receives strange phone calls. And as the holiday progresses stranger things happen, leaving Cassandra to wonder what is real.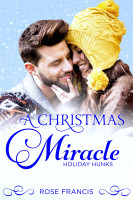 A Christmas Miracle
by

Rose Francis
Brenda hasn't spoken to her half-sister since the wench stole her boyfriend, but her sister keeps inviting her to have dinner with her and the man Brenda once dated! Brenda refuses, yet doesn't want to spend Christmas alone. Then she collides with Alex—a handsome stranger in a coffee shop—and everything changes. Alex could be the answer to Brenda's dilemma—or will he bring more holiday heartache?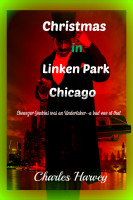 Christmas in Linken Park Chicago
by

Charles Harvey
(3.00 from 2 reviews)
(Formerly Christmas in The Bottoms) A very soulful and satirical version of the classic: "A Christmas Carol." Narrated by a pair of jive talking "Dozens" Players named Madd and Dog2020 aka Maddog2020. It's a bit of fantasy, macabre, and morality tale. Our Scrooge is the miser Ebenezer Jenkins who owns Glad Wrappings Funeral Home and BBQ joint. You don't want to know what's cooking in his pits.