Special Deals
Sub-categories:
Christmas |
Humorous |
Family |
Adventure |
Halloween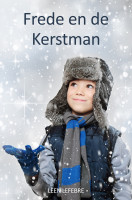 Frede en de Kerstman
by

Leen Lefebre
"Frede en de Kerstman" is het winterverhaal in de vier seizoenen reeks. Kleine Frede wil zijn arme ouders helpen tijdens de strenge winter. Hij droomt ervan om het kerstdorp te bezoeken om zijn held, de Kerstman, om hulp te vragen. Samen met zijn broers plant hij de reis. Eerst moeten ze het verraderlijke Elfenwoud doorkruisen. Een betoverend en hartverwarmend kerstverhaal en ideaal voorleesvoer.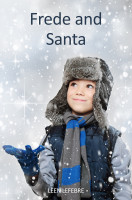 Frede and Santa
by

Leen Lefebre
"Frede and Santa" is the winter story in the four seasons book series. A little boy, Frede, wants to help his poor parents during the harsh winter. He dreams of visiting the Christmas village to ask his hero, Santa, for help. With his brothers he plans the trip. First they have to cross the treacherous forest of elves. An enchanting and heartened Christmas tale ideal for reading aloud to kiddies.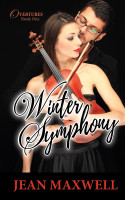 Winter Symphony
by

Jean Maxwell
When the music of life fades to a predictable hum, can your heart remember the rhythm of love? When an old flame she thought long dead suddenly flares to life, a musician, wife and mom must decide if something she always wanted is still something she's willing to risk everything for.