Special Deals
Sub-categories:
Christmas |
Humorous |
Family |
Adventure |
Halloween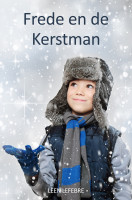 Frede en de Kerstman
by

Leen Lefebre
"Frede en de Kerstman" is het winterverhaal in de vier seizoenen reeks. Kleine Frede wil zijn arme ouders helpen tijdens de strenge winter. Hij droomt ervan om het kerstdorp te bezoeken om zijn held, de Kerstman, om hulp te vragen. Samen met zijn broers plant hij de reis. Eerst moeten ze het verraderlijke Elfenwoud doorkruisen. Een betoverend en hartverwarmend kerstverhaal en ideaal voorleesvoer.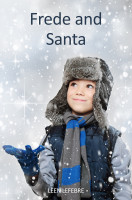 Frede and Santa
by

Leen Lefebre
"Frede and Santa" is the winter story in the four seasons book series. A little boy, Frede, wants to help his poor parents during the harsh winter. He dreams of visiting the Christmas village to ask his hero, Santa, for help. With his brothers he plans the trip. First they have to cross the treacherous forest of elves. An enchanting and heartened Christmas tale ideal for reading aloud to kiddies.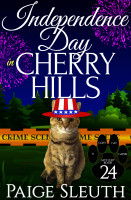 Independence Day in Cherry Hills
by

Paige Sleuth
Fourth of July weekend turns deadly in Cherry Hills, Washington when Kat Harper and her police detective boyfriend hear a gunshot in the midst of the neighborhood fireworks. A killer with a grudge has taken advantage of the small-town festivities to shoot a local divorce lawyer in cold blood.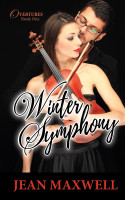 Winter Symphony
by

Jean Maxwell
When the music of life fades to a predictable hum, can your heart remember the rhythm of love? When an old flame she thought long dead suddenly flares to life, a musician, wife and mom must decide if something she always wanted is still something she's willing to risk everything for.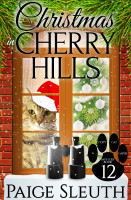 Christmas in Cherry Hills
by

Paige Sleuth
Kat Harper's holiday reunion with her mother turns out to be nothing like she expected. Maybelle Harper has no qualms about flirting with Kat's boyfriend, and she's more interested in seeing old friends than her daughter. Worse yet, she hates cats. But Kat might have to put her disappointment aside when bigger problems arise—unwelcome gifts have been showing up, and doesn't know who they're from.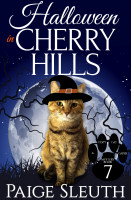 Halloween in Cherry Hills
by

Paige Sleuth
Halloween has arrived in Cherry Hills, Washington—the worst time of the year for a black cat to go missing. But did Midnight sneak out, or was he kidnapped? It's up to Kat Harper to find out what really happened . . . before Midnight falls victim to the wrong person.