Special Deals
Sub-categories:
Christmas |
Humorous |
Family |
Adventure |
Halloween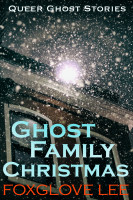 Ghost Family Christmas
by

Foxglove Lee
Debbie and her brothers were brutally murdered forty years ago. These ghost teens from the 1970s have nowhere else to turn. They're trapped in the room where they were cruelly killed, and they need help from today's teenagers if they ever hope to escape. But there's one big problem: Debbie and her family have no idea how to communicate with the living. Can the ghost teens find a way to reach out?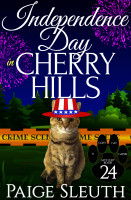 Independence Day in Cherry Hills
by

Paige Sleuth
Fourth of July weekend turns deadly in Cherry Hills, Washington when Kat Harper and her police detective boyfriend hear a gunshot in the midst of the neighborhood fireworks. A killer with a grudge has taken advantage of the small-town festivities to shoot a local divorce lawyer in cold blood.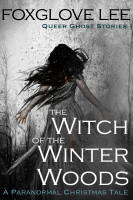 The Witch of the Winter Woods: A Paranormal Christmas Tale
by

Foxglove Lee
This Christmas, Nicole will meet her girlfriend's parents for the first time. If she makes it there alive… On her way to their house in rural Maryland, she nearly collides with a barefoot old woman standing in the road. From there, strange things start to happen. A chase through the snow, a stone cottage in the woods, a raging fire. Will Nicole make it out alive?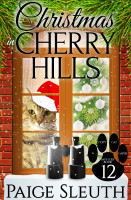 Christmas in Cherry Hills
by

Paige Sleuth
Kat Harper's holiday reunion with her mother turns out to be nothing like she expected. Maybelle Harper has no qualms about flirting with Kat's boyfriend, and she's more interested in seeing old friends than her daughter. Worse yet, she hates cats. But Kat might have to put her disappointment aside when bigger problems arise—unwelcome gifts have been showing up, and doesn't know who they're from.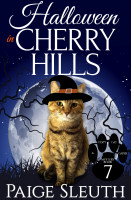 Halloween in Cherry Hills
by

Paige Sleuth
Halloween has arrived in Cherry Hills, Washington—the worst time of the year for a black cat to go missing. But did Midnight sneak out, or was he kidnapped? It's up to Kat Harper to find out what really happened . . . before Midnight falls victim to the wrong person.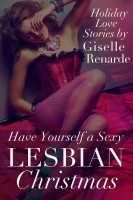 Have Yourself a Sexy Lesbian Christmas
by

Giselle Renarde
Is your holiday lacking lesbian cheer? Have you been craving seasonal sensuality since your neighbours erected a ten-foot inflatable Santa? Then this is the mini-anthology for you! What's inside? Three fan favourites plus a brand new meet-cute holiday hotmance Giselle wrote exclusively for this collection. Unwrap the woman of your dreams right here in Have Yourself a Sexy Lesbian Christmas!