Sub-categories:
Christmas | Humorous | Family | Adventure | Halloween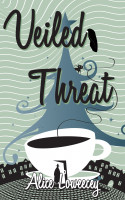 Veiled Threat
by

Alice Loweecey
Giulia Falcone, P.I. in training, is snowed under. Christmas is in a week and she's having major whiplash from her on-again, off-again romance with her boss. But none of that matters when her friends' baby is kidnapped. Giulia takes on another undercover assignment, this time in a holiday resort, to find the kidnappers--and the baby--before the worst happens.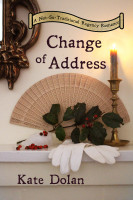 Change of Address
by

Kate Dolan
Moving away from their ancestral home just before Christmas, Amanda and her unconventional mother and sister meet their new neighbors under the worst of circumstances.