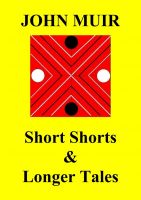 Short Shorts & Longer Tales
(4.00 from 1 review)
A collection of 13 wonderfully witty, superb suspense, and seriously sad fiction tales; situated in various locations from Japan, Australia, Philippines and New Zealand. The themes in the stories are as varied as the locations, with comedy, romance and suspense, sometimes in the one story. Lengths vary from 750 words to a 15,000 novella. Easily readable without a dictionary by your side.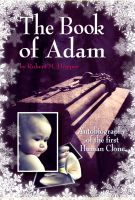 The Book of Adam: Autobiography of the First Human Clone
(5.00 from 3 reviews)
Adam's memoir draws us into a world where it's soon common to have your genetic twin born after your death: the bigotry he faces in youth, haunting dreams of the man from whom he was cloned, and his inner search for his soul. A search shadowed by his fear of death and a multigenerational family drama in which, like the House Atreus, the players seem fated to struggle with the sins of the father.