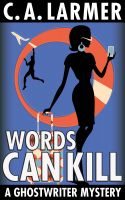 Words Can Kill (Ghostwriter Mystery 5)
Max Farrell's flatmate has just shown up dead in their Berlin unit and the hunky photographer has vanished, last spotted at a Swiss resort, a perky blonde by his side. Has Roxy Parker's boyfriend run off with another woman or is his life on the line? Packing her bags and swallowing her pride, the ghostwriter must follow the clues to find her true love, while buckling up for the ride of her life!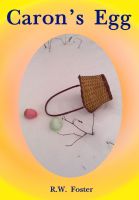 Caron's Egg
The most long lived Easter Bunny to date, Caron's mind and body are constantly on the move. He seeks to prove that the ominous Veil of Logic, a threat to everything he holds dear, can be damaged. He is eager to do his part in the fight against the Veil, but will this easily distracted Easter Bunny find his place in that fight, or will his fun-loving nature simply cause more problems for everyone?