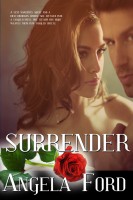 Surrender
by

Angela Ford
Brett lives for danger. Lauren lives for new shoes at Saks. An attempt on her life forces them on the run. Will Brett be able to keep Lauren alive? Will desire be enough when they are from two different worlds? Or are they?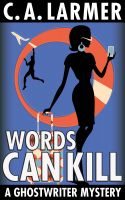 Words Can Kill (Ghostwriter Mystery 5)
by

C.A. Larmer
Max Farrell's flatmate has just shown up dead in their Berlin unit and the hunky photographer has vanished, last spotted at a Swiss resort, a perky blonde by his side. Has Roxy Parker's boyfriend run off with another woman or is his life on the line? Packing her bags and swallowing her pride, the ghostwriter must follow the clues to find her true love, while buckling up for the ride of her life!