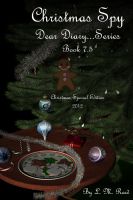 Christmas Spy
Emma Turner hates holidays. Bad things always happen then, especially during Christmas. Coerced into returning to her childhood home over the Christmas holidays by an insensitive boss in order to spy on the locals, Emma must choose between allowing herself to feel again or keeping her widely coveted job with a prestigious DC law firm. However, the local Santa might have some say in the matter...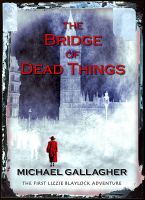 The Bridge of Dead Things (US Edition)
(5.00 from 1 review)
Murky Victorian London. 13-year-old Lizzie Blaylock is having a rough time. Her dad's been fired, her sister has tuberculosis, and she just had some sort of fit at school for which she's been expelled. When she has another fit, however, she and those around her slowly begin to realize that she may have special powers…powers to communicate with the dead.