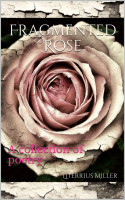 Fragmented Rose
by

Literrius Miller
This is a collection of beautiful poetry by a very learned and perceptive young man, who wishes to teach and learn through the art of poetry. This book contains poetry influenced by love, life, loss, and spirituality. Pick it up if you wish to see experiences executed in the form of poetry. They're thought-provoking, emotional, and riveting.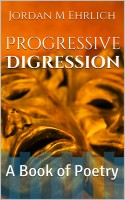 Progressive Digression: A Book of Poetry
by

Jordan M Ehrlich
A collection of mostly free verse poems written throughout the author's adolescence and young adulthood. This is the familiar story of striving for progression, while continuously digressing. It is an attempt to show the struggle that we all face in growing: we move on, but not always forward, and not always in a straight line.
Related Categories