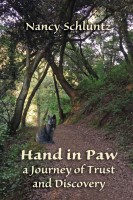 Hand in Paw
by

Nancy Schluntz
(5.00 from 1 review)
Hand in Paw tells a story of death and rebirth as the author uncovers her buried sense of self, and steps onto a new life path. Join her and Tyson, her wise master teacher cat, on this adventure of inter-species communication. Listen as animals of the wild come forth with deep messages for all humankind. Hand in Paw is a journey of discovery and trust in the wisdom of all beings.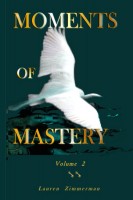 Moments of Mastery - Volume Two
by

Lauren Zimmerman
Volume Two of MOMENTS OF MASTERY; offers the higher dimensions of wisdom, healing, and alternatives for creating peace, harmony, and health, and serves as a conduit for those seeking positive solutions to human relationships and issues. Simple, spiritual solutions to the issues that stand between everyday life and inner peace.