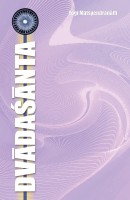 Dvadashanta
by

Yogi Matsyendranāth
This booklet contains the technique called "Dvādaśānta", as well as some elements of the "subtle anatomy" (the metaphysical concepts of Yoga and Tantra) having direct relation to it. Such elements as tattvas, cakras, ādhāras, lakṣyas and others are involved in various forms of practice associated with Dvādaśānta as well.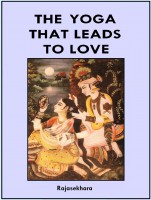 The Yoga That Leads To Love
by

Rajasekhara
A complete explanation of the yoga system from the beginning to the end – from hatha yoga to bhakti and ultimately divine love. Today, yoga is mostly considered to be some form of physical exercise to improve ones bodily health, well-being and peace of mind, and connected to Ayurveda, the Indian system of medicine, but in ancient India, yoga was the primary medium for achieving communion with God.
Related Categories