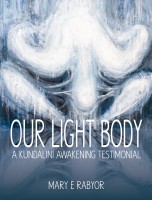 Our Light Body: A Kundalini Awakening Testimonial
by

Mary E. Rabyor
In early 2006, Mary unexpectedly experienced a kundalini awakening after years of doing meditation. After this she worked full-time with the kundalini transformation and took daily notes. The core of Our Light Body is Mary's first-hand account and journal for the first year of kundalini transformation with notes, poetry, insights, visions and dreams.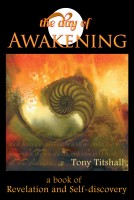 The Day of Awakening: A Book of Revelation and Self-discovery
by

Tony Titshall
The Day of Awakening embodies the practicality of mysticism and the simplicity of its healing truth in everyday life, offering an answer to life's recurrent challenges and opportunities in the Now moment to live out from the truth of who we are. Like a modern-day Mystic's Manual, it is a book of revelation and Self-discovery, challenging our misconceptions and inviting our self-inquiry.
Related Categories