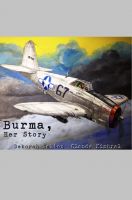 Burma, Her Story
(5.00 from 1 review)
This is the true story of an air force fighter pilot who illegally smuggles his fallen friend's pet dachshund, named Burma, home to his parents across the Pacific Theater during WWII.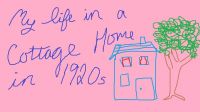 My Life in Cottage Homes in 1920s
Annie's family were taken to the workhouse when her father could no longer work through illness. This is a documentary type memoir written by Annie when she was 84 years old. Her daughter-in-law typed it up, as these stories should not be lost.