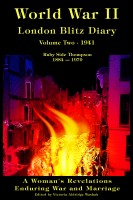 World War II London Blitz Diary, Volume Two, 1941
by

Victoria Washuk
This Diary was written during the World War two London Blitz years by a woman experiencing the nightly terrifying bombings. The diary reveals what the average Londoner experienced during that time; events that today have been forgotten or lost to younger generations. This is volume two of a four volume series written by Ruby Alice Side Thompson.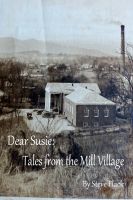 Dear Susie: Tales from the Mill Village
by

Steve Flack
This book is a series of short stories taking place in a small mountain town in Western North Carolina, revolving around life in a textile/cotton mill village. The stories center around the author's family and friends. It is a humorous look back at what life was like in a small town in scenes from the 1930's through the 1960's.
Related Categories