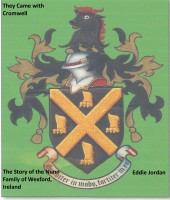 They Came with Cromwell The story of the Nunn Family of County Wexford, Ireland.
by

Eddie Jordan
This is the history of the Nunn family of wexford in ireland, who came to these shores with oliver cromwell with the sole purpose of conquering all opposition in ireland, religious, political and cultural. The nunn family settlement in wexford commenced with the granting of over 3000 acres of land confiscated from the defeated irish. The family settled and reigned in wexford for over 300 years.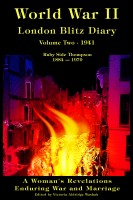 World War II London Blitz Diary, Volume Two, 1941
by

Victoria Washuk
This Diary was written during the World War two London Blitz years by a woman experiencing the nightly terrifying bombings. The diary reveals what the average Londoner experienced during that time; events that today have been forgotten or lost to younger generations. This is volume two of a four volume series written by Ruby Alice Side Thompson.
Related Categories