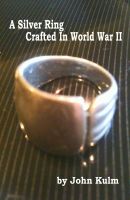 A Silver Ring Crafted In World War II
by

John Kulm
(5.00 from 1 review)
A ring can be made from a coin by tapping with a spoon. That's what my father witnessed while guarding German POWs during World War II. He told me a story about that and I'm sharing it here. When my father died I was struck by the thought that when a man dies his stories die with him unless someone writes them down.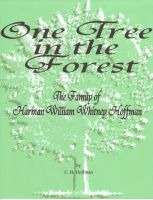 One Tree in the Forest - The Family of Harman William Whitney Hoffman
by

C.B. Hoffman
(4.00 from 1 review)
A family history book focusing on the direct-line ancestors and the direct descendants of Harman W. W. Hoffman. This book traces from the original immigrant to the US to the current generation of direct descendants, spanning a timeline from the 1720's to the late 1990's. Important surnames include Riggs, Kimmel, Markley, Lanning, Wheaton and others.
Related Categories