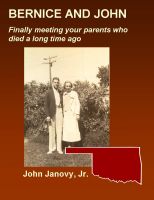 Bernice and John: Finally Meeting Your Parents Who Died a Long Time Ago
by

John Janovy, Jr
"Bernice and John" is post-war Oklahoma history as seen through the eyes of a petroleum geologist who graduated from OU in 1935, and his highly perceptive wife who, upon being given a diagnosis of terminal cancer at age 47, decided to go to college. Part memoir and part social-political commentary, B&J makes a powerful argument for Oklahoma as the model of our evolving nation,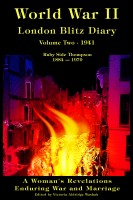 World War II London Blitz Diary, Volume Two, 1941
by

Victoria Washuk
This Diary was written during the World War two London Blitz years by a woman experiencing the nightly terrifying bombings. The diary reveals what the average Londoner experienced during that time; events that today have been forgotten or lost to younger generations. This is volume two of a four volume series written by Ruby Alice Side Thompson.
Related Categories