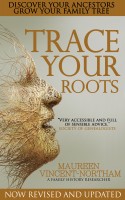 Trace Your Roots
by

Maureen Vincent-Northam
Discover your ancestors. Grow your family tree. Full of effective tips and advice on tracing your family's history, from gathering background information and deciphering old documents, to discovering and consulting less well-known records and reading between the lines when tackling civil resources. Trace your Roots is an invaluable, easy-to-use guide for every budding genealogist.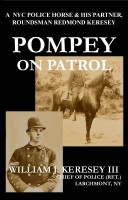 Pompey on Patrol
by

William J. Keresey III
Pompey on Patrol is the true story of Roundsman Redmond Keresey and his equine partner of 17 years. Told by his great-grandson, William J. Keresey III, you'll discover the remarkable story of a horse who became the talk of the nation. Pompey's heroic police exploits were reported in newspapers across the country, and this four-footed officer entertained crowds as they watched in amazement.
Related Categories