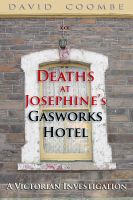 Deaths at Josephine's Gasworks Hotel
by

David Coombe
(5.00 from 3 reviews)
From 1863 to 1874, Josephine was the publican of the Gasworks Hotel in Brompton, an inner suburb of Adelaide, South Australia. Four men died there in that time – two of them were husbands. This is an untold story that plugs gaps in several family histories. Includes companion website and readers' guide for book groups.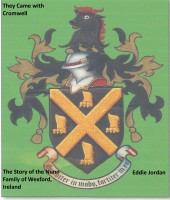 They Came with Cromwell The story of the Nunn Family of County Wexford, Ireland.
by

Eddie Jordan
This is the history of the Nunn family of wexford in ireland, who came to these shores with oliver cromwell with the sole purpose of conquering all opposition in ireland, religious, political and cultural. The nunn family settlement in wexford commenced with the granting of over 3000 acres of land confiscated from the defeated irish. The family settled and reigned in wexford for over 300 years.