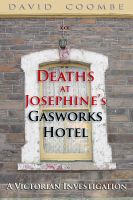 Deaths at Josephine's Gasworks Hotel
by

David Coombe
(5.00 from 3 reviews)
From 1863 to 1874, Josephine was the publican of the Gasworks Hotel in Brompton, an inner suburb of Adelaide, South Australia. Four men died there in that time – two of them were husbands. This is an untold story that plugs gaps in several family histories. Includes companion website and readers' guide for book groups.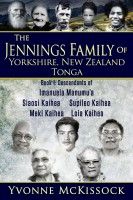 The Jennings Family of Yorkshire, New Zealand, Tonga. Book 1 Descendants of Imanuela Manumu'a, Siaosi Kaihea, Supileo Kaihea, Meki Kaihea, Loia Kaihea
by

Yvonne McKissock
Series:
THE JENNINGS FAMILY OF YORKSHIRE, NEW ZEALAND, TONGA BOOK 1: DESCENDANTS OF IMANUELA MANUMU'A, SIAOSI KAIHEA, SUPILEO KAIHEA, MEKI KAIHEA, LOIA KAIHEA
, Book 1. Price:
$3.99 USD.
Words: 3,450. Language: English. Published: November 15, 2016. Categories:
Nonfiction
»
History
»
Family history
,
Nonfiction
»
General reference
»
Bibliographies & indices
This ebook is a record of Luisa ( Louisa ) and Lemiso Kaihea Fotu who had 16 children and I have documented their families to 2016 in a series of 5 ebooks. eBook one documents the families of : Imanuela Kaihea - Manumu'a, Siaosi Lemisio Kaihea, Supileo Kaihea, Kalofiama Meki Kaihea aka Meki, Loia Fotu. This also is an excellent way to document large families and using modern technology.
Related Categories