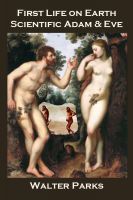 First Life on Earth, Scientific Adam & Eve
(5.00 from 1 review)
From the earliest days as thinking humans we've had many questions about life. I grew up in the Bible Belt of Mississippi and was taught that God created Adam and Eve in the Garden of Eden. But then I read about ancient fossils of human-like creatures and started learning about evolution. So what is the truth? This book describes what I learned about scientific Adam and Eve 228,000 years ago.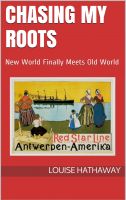 Chasing My Roots: New World Finally Meets Old World
(5.00 from 1 review)
Do you love genealogy? If so, then this story is for you. Written by the grand-daughter of a Belgian immigrant who came to America in 1910, it describes her efforts to find and reunite with his family in Belgium after a breakdown in communication for twenty-five years. When she makes a pilgrimage to meet her relatives in the old world, they pull out all the stops and treat her like a movie star.