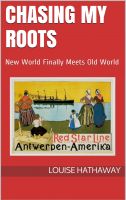 Chasing My Roots: New World Finally Meets Old World
by

Louise Hathaway
(5.00 from 1 review)
Do you love genealogy? If so, then this story is for you. Written by the grand-daughter of a Belgian immigrant who came to America in 1910, it describes her efforts to find and reunite with his family in Belgium after a breakdown in communication for twenty-five years. When she makes a pilgrimage to meet her relatives in the old world, they pull out all the stops and treat her like a movie star.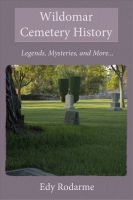 Wildomar Cemetery History
by

Edy Rodarme
(5.00 from 1 review)
Wildomar Cemetery, located at 21400 Palomar Street in the city of Wildomar, Riverside County, California, has been steeped in lore since it was established over 114 years ago in 1898. The author has traced the beginnings and outlines the major events to affect the cemetery. Information concerning burials of early settlers is included along with other interesting facts, discrepancies and mysteries.
Related Categories