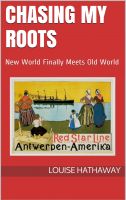 Chasing My Roots: New World Finally Meets Old World
by

Louise Hathaway
(5.00 from 1 review)
Do you love genealogy? If so, then this story is for you. Written by the grand-daughter of a Belgian immigrant who came to America in 1910, it describes her efforts to find and reunite with his family in Belgium after a breakdown in communication for twenty-five years. When she makes a pilgrimage to meet her relatives in the old world, they pull out all the stops and treat her like a movie star.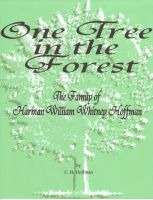 One Tree in the Forest - The Family of Harman William Whitney Hoffman
by

C.B. Hoffman
(4.00 from 1 review)
A family history book focusing on the direct-line ancestors and the direct descendants of Harman W. W. Hoffman. This book traces from the original immigrant to the US to the current generation of direct descendants, spanning a timeline from the 1720's to the late 1990's. Important surnames include Riggs, Kimmel, Markley, Lanning, Wheaton and others.
Related Categories